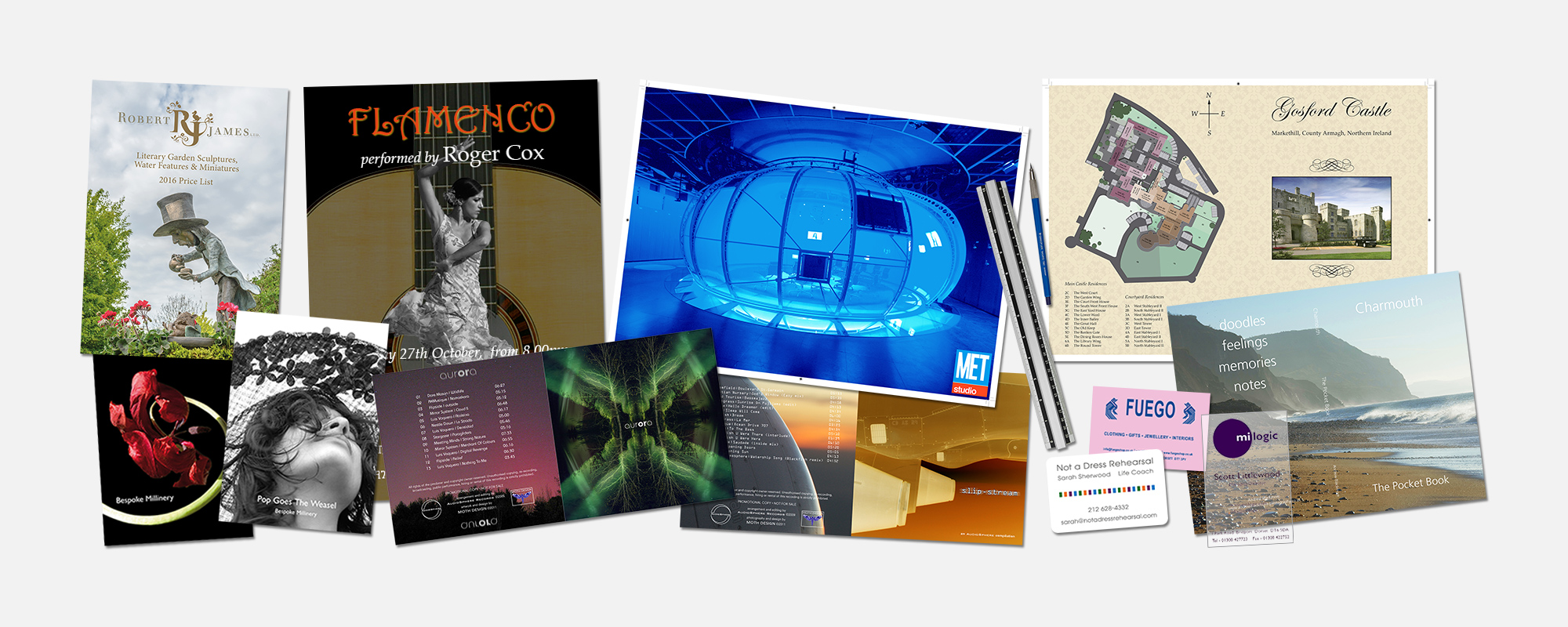 Examples of our work
We have designed and produced visual products for businesses and individuals alike for the past 25 years, resulting in a hugely varied and continuously expanding portfolio.
We provide a close collaboration with clients when offered a brief and this helps to ensure that both parties start off on the right foot. We can accommodate virtually any project that you have in mind, providing a comprehensive service, whether your goals are print-related or online.
The following examples below offer a taste of our work and the scope of projects commissioned.